Tile
Tile is the most diverse floor and wall covering available. It can be used for backsplashes, showers, floors and even outside. They range in size from half inch to more than 24" by 24". The options for design with tile is unlimited and can add value and style to your home.
Natural Stone
Where ceramic/porcelain tile tries to look like natural stone, the real thing is also a great option. It is the oldest building material known to man and has withstood the test of time. Because this tile is natural stone, every piece is different. It's uniqueness offers beautiful coloration and depth. It should always be sealed to protect the finish and sometimes enhance the color.
The types of natural stone include marble, granite, limestone, travertine, slate, and onyx. These are sourced from all around the world, vary in how they were formed and are diverse in their coloration.
Ceramic & Porcelain
The terms ceramic and porcelain tile are often used interchangeably. They are similar and often the difference is not important. Ceramic tile is generally softer that porcelain tile. Porcelain tile can be installed outside, where ceramic tile can not. For the most part in residential installation you will not see any difference. The look of ceramic/porcelain tile primarily comes from the glaze. Tile can be a solid color, and textile look, a multicolor slate look, to unlimited options in between. The ceramic/porcelain manufacturers have benefited greatly from advances in digital printing process. Tile now has a more similar appearance to natural stone tile.
Glass Tile
What better way to add a personal touch to your project than glass tile. It is incredibly versatile in regards to design and functionality. From backsplashes to bathrooms, the creative design opportunities with glass tile are limitless. Glass tile is easy to clean and adds demension to your project.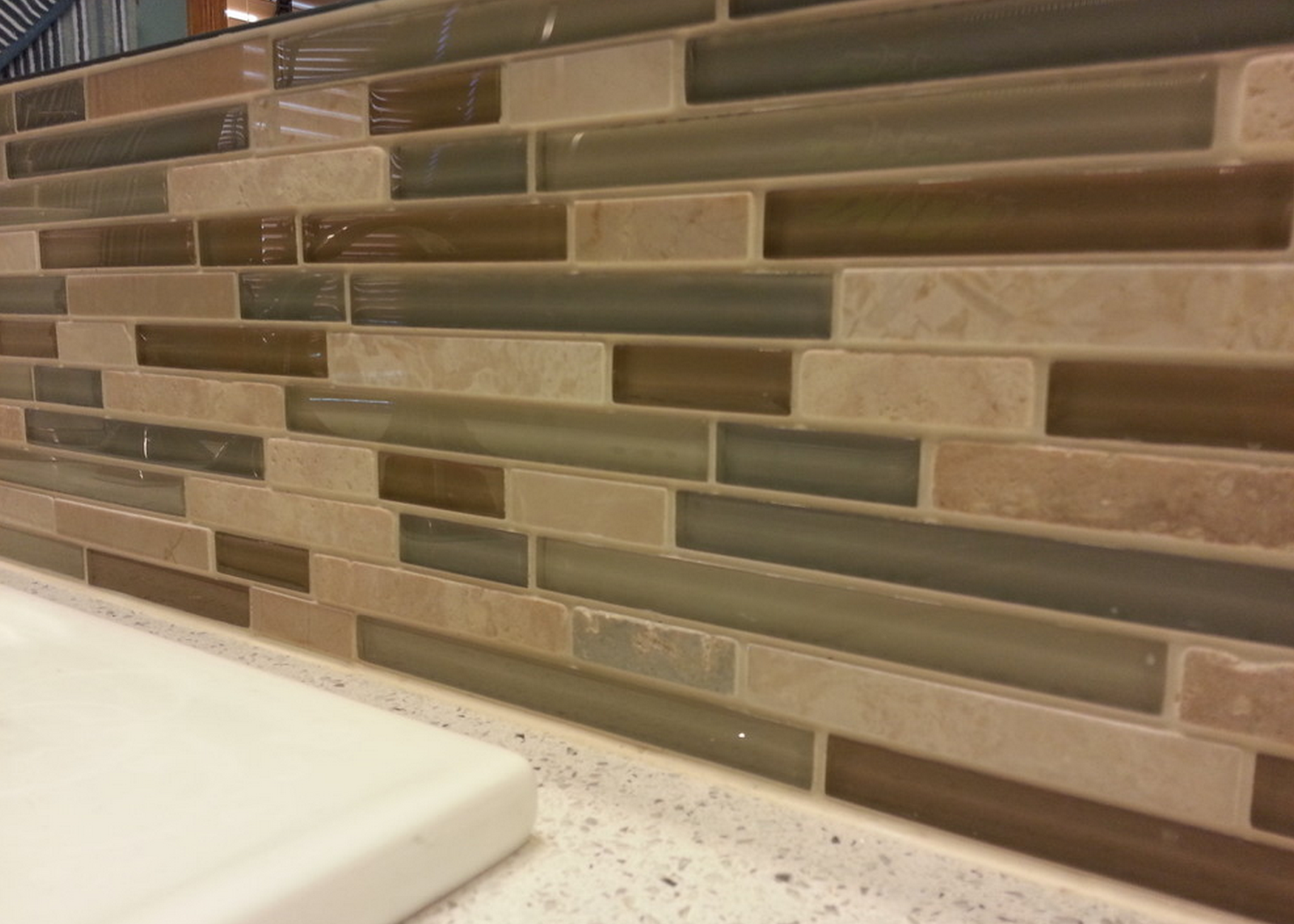 Tile Suppliers
Flooring Interiors has a diverse selection of tile that can suit the needs of any project. We've partnered with the best manufacturers in the industry. Their products will add style and value to your home for decades to come.